LifePoint Central Kentucky Hospitals Partner with Still Waters and Ampersand to Offer Sexual Assault Nurse Examiners in Four Hospitals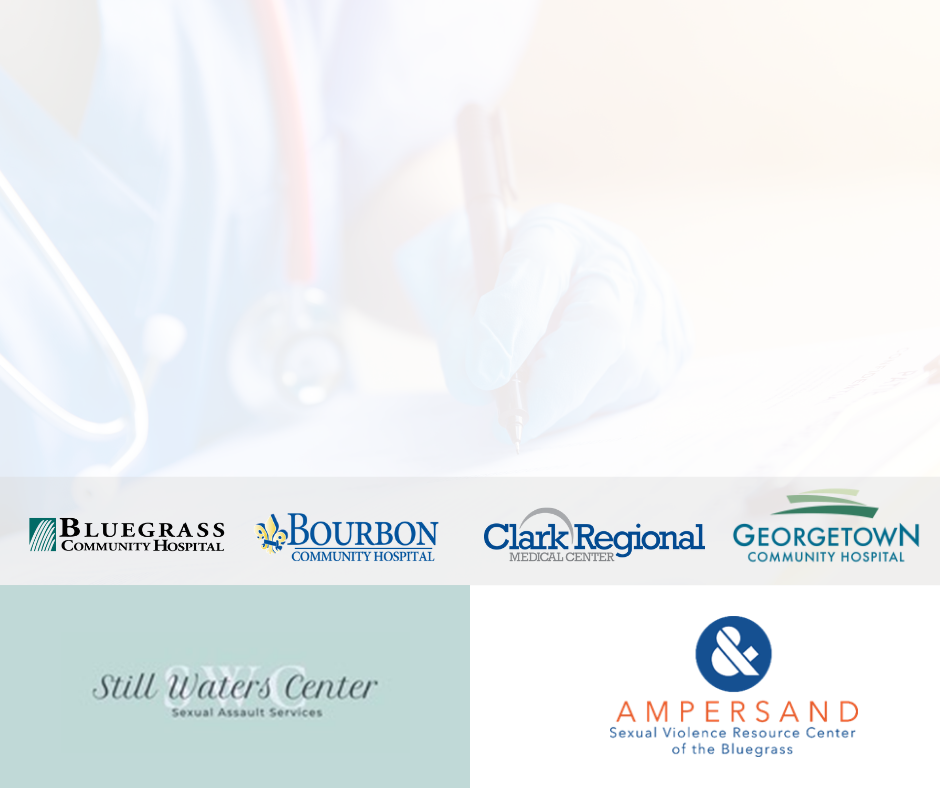 LifePoint's Central Kentucky facilities announced today their new partnership with Still Waters and Ampersand to offer Sexual Assault Nurse Examiners (SANE) on-site to victims of sexual assault that end up in the hospital for treatment. Bluegrass Community Hospital in Versailles, Bourbon Community Hospital in Paris, Clark Regional Medical Center in Winchester and Georgetown Community Hospital in Georgetown will all offer SANE nurses on site when patients are admitted in the emergency department.
"This new partnership allows us to provide a higher level of care for sexual assault victims, said Donna Davis, Chief Nursing Officer at Georgetown Community Hospital. "The SANE nurses hired by Still Waters will be able to complete a forensic exam to be used as evidence and Ampersand can offer an advocate for the victim to offer additional support and resources."
All sexual assault victims will be seen by a provider when presenting to the emergency department of each hospital. If patients wish to complete an exam, the Ampersand Sexual Violence Resource Center is notified. At that time, Ampersand will dispatch a SANE nurse from Still Waters and an advocate from Ampersand for the patient.
"Our mission is to help sexual assault victims by providing exams by forensically trained nurses in a safe, comfortable and peaceful environment," said Haven Andrews, Executive Director of Still Waters. "Partnering with community hospitals in rural communities will increase access to these services and provide the type of specialized care that victims need in this moment."
Read All Posts