Glen Earnest is selected for 2023 Mercy Award at Bluegrass Community Hospital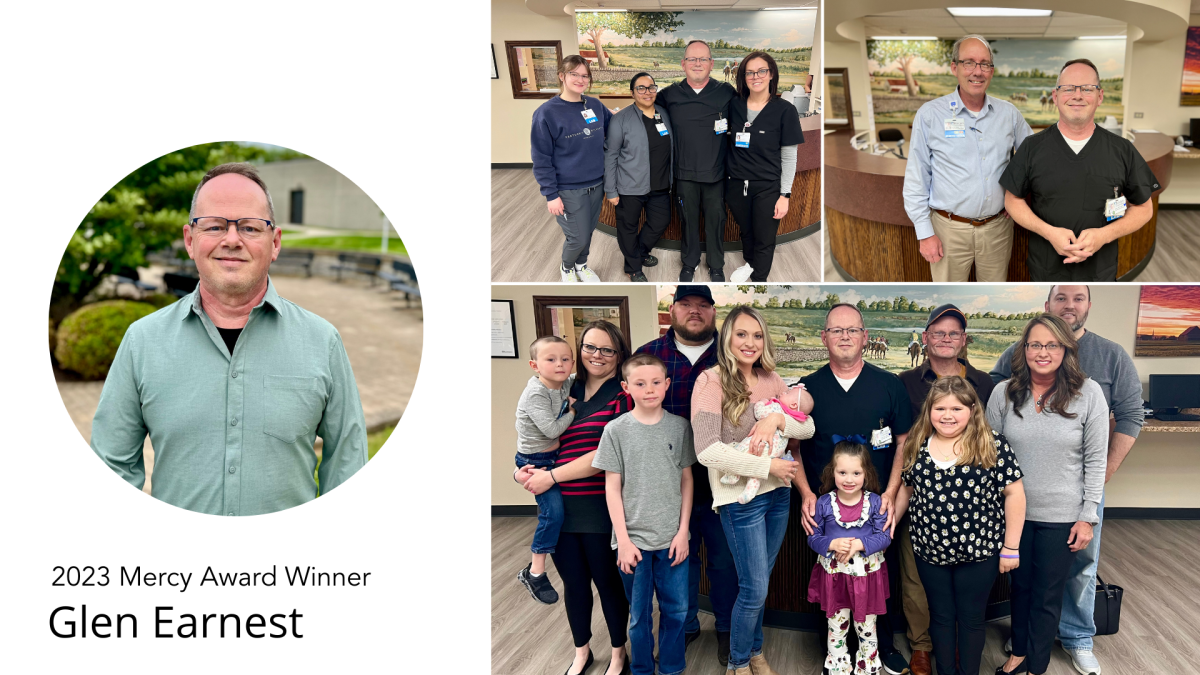 VERSAILLES, KY. (May 10, 2023) – Bluegrass Community Hospital (BGCH), part of Lifepoint Health's Central Kentucky market, is happy to announce that Medical Laboratory Technician, Glen Earnest, has been named the 2023 Mercy Award winner. Earnest was selected for demonstrating a strong dedication to patient safety, caring for fellow employees and patients during challenging times and founding a non-profit organization that reaches thousands of people across the globe.
Glen Earnest, a resident of Lebanon, Kentucky, has been employed by Bluegrass Community Hospital for six years. Glen demonstrates strong leadership skills within the hospital, including heading process improvement initiatives, using evidence-based communication tactics and thriving on encouraging a collaborative team. Furthermore, Glen is a dedicated clinician and is strongly committed to his coworkers and patients.
Glen's heart for service expands beyond the hospital's walls. In 2016, his non-profit journey began through the love and rescue of two goats that had been abused. Since that initial rescue, Glen Earnest has rescued nearly 100 animals on his 10-acre farm in central Kentucky. From cows, to horses, to donkeys, goats, dogs and more, Glen has made a huge impact on addressing animal abuse in the region.
"At Bluegrass Community Hospital, we are grateful to have Glen on our team," said Angie Ingram, Senior Nursing Officer at BGCH. "The Mercy Award is a great honor that represents not only great work at our hospital, but making a positive impact in our community and Glen exemplifies these qualities."
Aside from his kindness as a lab technician, friend, and animal rescuer, Glen has created an online platform to address mental health, depression, addiction, and poverty to people around the world. As the world turned digital during the pandemic, he took the opportunity to create a TikTok account (@hiddencovefarms) to not only bring awareness to his animal sanctuary and its mission, but also to simply spread kindness and positivity in a time where we all needed it the most. He now has over 100,000 followers and 1.2 million likes on TikTok.
The Lifepoint Mercy Award program memorializes the legacy of the late Scott Mercy, Lifepoint's founding chairman and CEO. Each hospital annually selects one local Mercy Award winner who consistently strives to embrace Scott's caring philosophies and reach the high standards he set for Lifepoint. The Mercy Award is the highest honor a Lifepoint Health employee can receive.
Read All Posts