Bluegrass Community Hospital Staff Plants Tree in Honor of Those Lost to COVID-19 Pandemic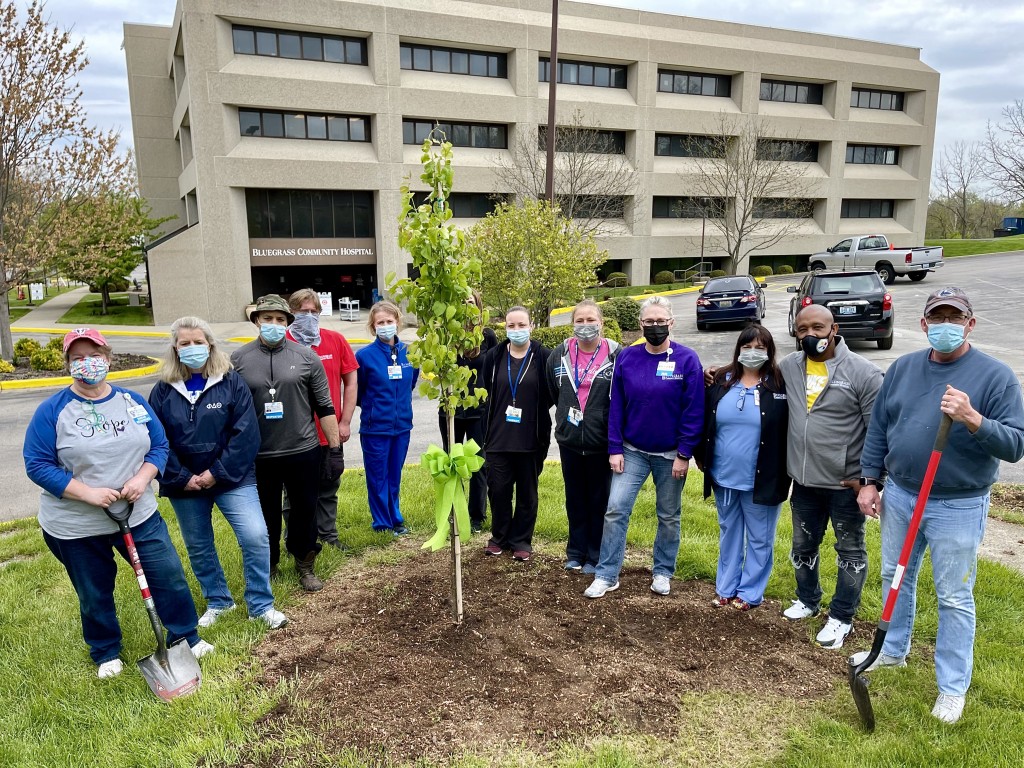 To solemnly mark Earth Day this year, Bluegrass Community Hospital (BGCH) staff planted a tree on Friday to honor those who lost their lives in the community due to the COVID-19 pandemic. Employees spent their lunch hour planting the tree on hospital grounds, taking time to reflect, remember and look forward to the future.
The tree was decorated with green ribbon, the symbolic color in Kentucky throughout the past year to represent sympathy and compassion. Also, there will be a plaque to mark the tree for years to come.
Angie Ingram, director of nursing at BGCH said, "This tree represents the loss that we have all experienced over the past year. We are so proud of the staff at Bluegrass Community Hospital for the resiliency they have shown at work each day." CEO, David Steitz, said "this tree shows hope for the future."
Due to COVID-19 numbers in the area, the facility has recently eased its visitor policy for emergency room patients, surgery patients and inpatients. To learn more about the policy, please visit https://www.bluegrasscommunityhospital.com/coronavirus-covid-19-preparedness-information
Read All Posts