Bluegrass Community Hospital Expands Cardiology Services with Additional Provider, Lori Seivers, APRN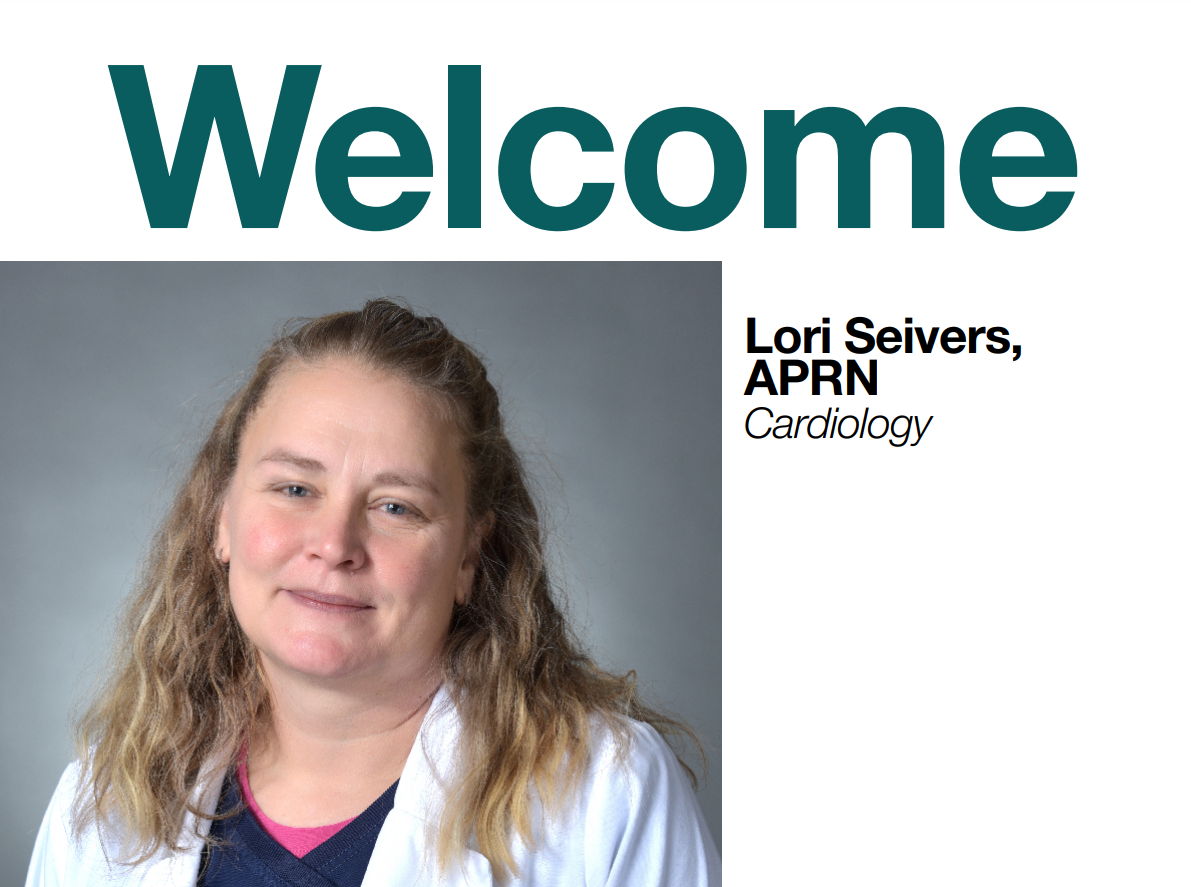 VERSAILLES, KY – March 27, 2023) Lori Seivers, APRN, has joined Central Kentucky Heart Care in Versailles located inside Bluegrass Community Hospital.
The Versailles practice, formerly known as Georgetown Cardiology in Versailles, has been renamed to "Central Kentucky Heart Care – Versailles" to improve the patient experience. The additional practice location, "Central Kentucky Heart Care – Georgetown" is located inside Georgetown Community Hospital.
Lori comes to Versailles with experience in providing cardiovascular care. After caring for ICU patients as a registered nurse for several years, Lori furthered her education by obtaining a Master of Science in Nursing from the University of Phoenix. Since 2019, Lori has been specializing in cardiac care by conducting cardiology consultations, sleep apnea treatments, overseeing stress ECHOS, managing patients' medications and more.
Lori joins Joe Thomas, MD, FAAC, at Bluegrass Community Hospital. Dr. Thomas is an Associate Professor and Physician with the University of Kentucky Gill Heart & Vascular Institute and has been practicing cardiology in Versailles for over three years. "I am excited to welcome Lori as we work towards our goal to provide the best cardiac care, close to home and faster." says Dr. Thomas. "She is going to allow our clinic to expand our services and improve access by enabling patients to be seen within 72 hours. You do not have to wait weeks for a cardiology appointment!"
Lori Seivers is accepting new patients at Central Kentucky Heart Care at Bluegrass Community Hospital, 360 Amsden Ave., Ste. 301, Versailles, KY 40383. To schedule an appointment with Lori, please call 859.879.2452. To make a referral, please fax 859.879.2464. You may also visit BluegrassCommunityHosptital.com
Read All Posts