Bluegrass Community Hospital Announces New Pop-Up Shops to Take Over its Gift Shop Space This Summer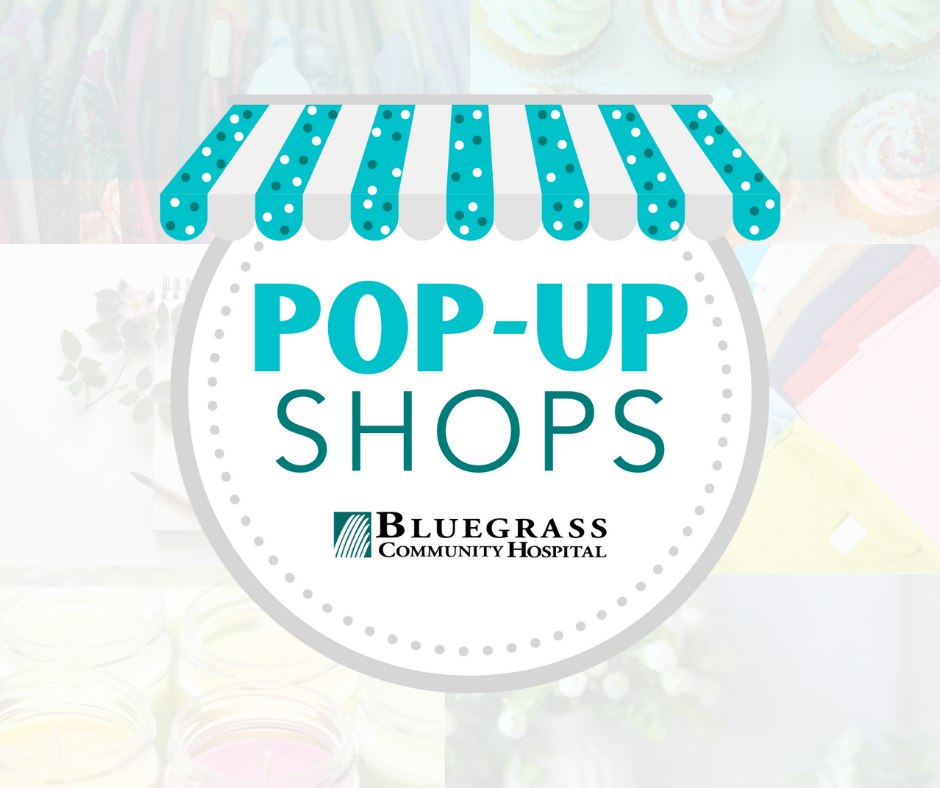 Versailles, Kentucky (May 24, 2022) – Bluegrass Community Hospital is pleased to announce the launch of new "Pop-Up Shops" that will take over its former gift shop space throughout the summer of 2022. Local small businesses are invited to reserve the space at no charge.
"We are so excited to find a unique way to use our gift shop space," said Bluegrass Community Hospital CEO, Dave Steitz. "We could not think of a better way to give back to small town businesses after a difficult two years of COVID-19."
The hospital gift shop closed due to difficulties during the COVID-19 pandemic and personal reasons of the Bluegrass Community Hospital Auxiliary group. With the new pop-up concept, the hospital hopes to attract new customers for small businesses around Woodford County.
There are no fees for using the space, the hospital is offering a week of retail space completely free for the businesses. Pop-up shops will rotate each week, opening Monday through Friday from 10:00am to 2:00pm. The shops will be open to the public, as well as hospital patients and visitors. Businesses are responsible for staffing their shops and providing the customer payment system. The hospital does not require the business to have a store front. Anyone with a small retail business can apply online to reserve the space.
"We have partnered with the Woodford County Chamber of Commerce to help in marketing the local businesses each week" said Bluegrass Community Hospital Marketing Coordinator, Cameron Faudere. "Each week the pop-up shop business will advertised to hospital employees via email, posted to the hospital Facebook page, and sent out via e-newsletter and Facebook post from the chamber."
The gift shop windows will be hand-painted and updated signage will be added to get the attention of potential customers. Local businesses can sign up for free at BluegrassCommunityHospital.com/Pop-Up-Shops. For more information on the Pop-Up Shops at Bluegrass Community Hospital, please contact Cameron Faudere at 502.603.7073 or email cameron.faudere@lpnt.net.
Read All Posts