Barbara Kinder named Chief Nursing Officer at Georgetown Community Hospital, Bluegrass Community Hospital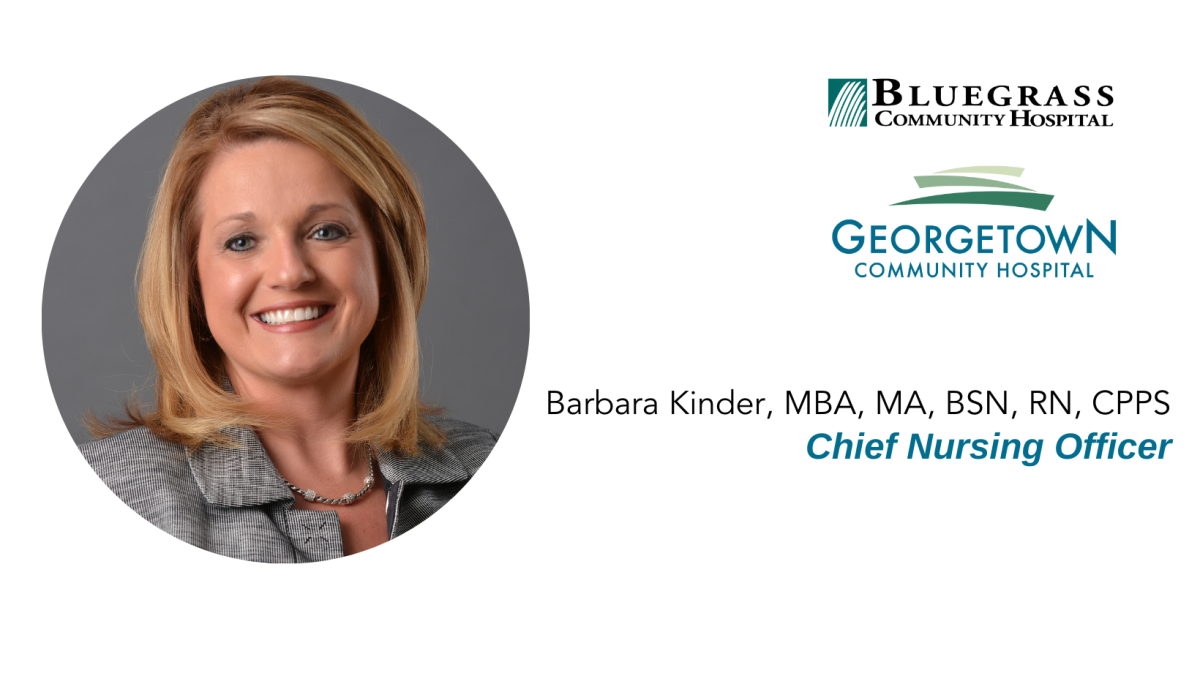 VERSAILLES, Ky. (January 27, 2023) -- Georgetown Community Hospital and Bluegrass Community Hospital are pleased to announce the appointment of Barbara Kinder as Chief Nursing Officer. Kinder will begin her new position on February 16.
In this role, Barbara will be responsible for leading the nursing team and ensuring the delivery of high-quality patient care. She brings a wealth of experience to the position, having spent the last thirty years working in various nursing leadership roles including as Chief Clinical Officer for Clark Regional Medical Center in Winchester, KY.
"We are thrilled to have someone with Barbara's experience join our team as Chief Nursing Officer," said Cliff Wilson, CEO of Georgetown Community Hospital and Market President for Lifepoint Health in Central Kentucky. "Her leadership skills, clinical expertise, and passion for patient care make her the perfect fit for this role. I have no doubt that she will be an invaluable asset to our organization."
Barbara holds a Bachelor of Science in Nursing from the University of Kentucky, a Master of Business Administration from Webster University in Saint Louis, MO, and a Master of Arts in Management and Leadership from Webster University.
Read All Posts