2021 Mercy Award winner selected for Bluegrass Community Hospital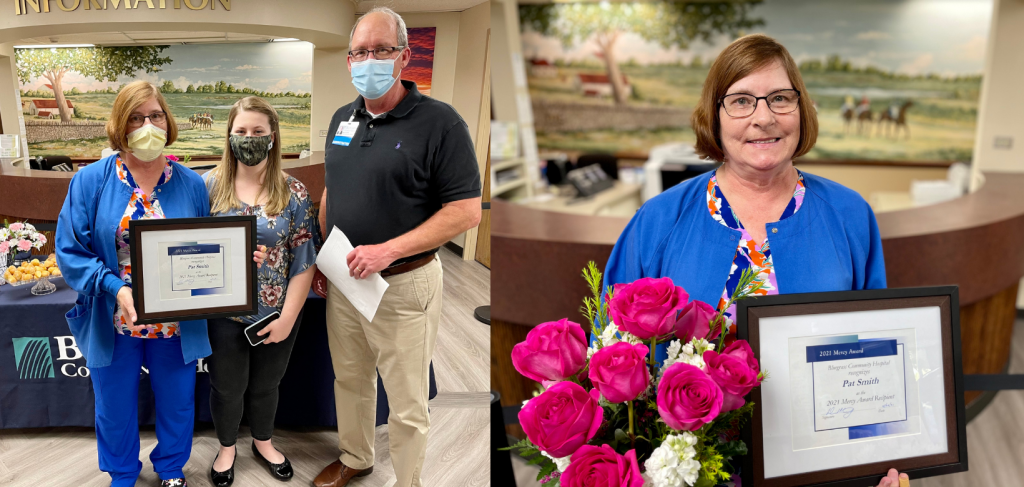 Bluegrass Community Hospital, part of the LifePoint Health Central Kentucky market, is happy to announce that Pat Smith, RN, has been named the 2021 Mercy Award winner for outstanding compassionate care, exemplifying the spirit and values upon which the LifePoint company was founded.
Smith was nominated for her compassionate care, showing patience and mercy for each patient and her fellow co-workers, regardless of their situation. She is known for her leadership ability, showing up early to start her shift, being reliable and dependable, taking on the mother role and making sure that the overnight doctors are fed with her home cooked meals, and remembering birthdays to make sure the person feels special and loved.
"At Bluegrass Community Hospital, we love to recognize our outstanding employees," said David Steitz, CEO. "The Mercy Award is the top honor and represents not only great work inside the building, but great work outside."
The LifePoint Mercy Award program memorializes the legacy of the late Scott Mercy, LifePoint's founding chairman and CEO. Each hospital annually selects one local Mercy Award winner who consistently strives to embrace Scott's caring philosophies and reach the high standards he set for LifePoint. The Mercy Award is the highest honor a LifePoint Health employee can receive.
Read All Posts